Meeting the staff at Southern Yankee Beer Co is an experience
I recommend for everyone…
On my journey as a young aficionado, I had yet to dip my toes in craft beer. That is, until I met Sydney Porter (Head Brewmaster) and her husband, Ben, of Southern Yankee Beer Company with two locations in Houston. Walking in to sit down wit
h these two, I had limited knowledge of the depth of craft beer. I thought a hop was just something a bunny did! Sydney and Ben were so passionate and knowledgeable it was radiating, making it very easy to learn.
Sydney put it in perspective, telling me,"Brewing beer is not for the money. You genuinely have to love it."
You might be wondering where the name "Southern Yankee" comes from. If you guessed they are from Connecticut and took their talents south, you would be correct!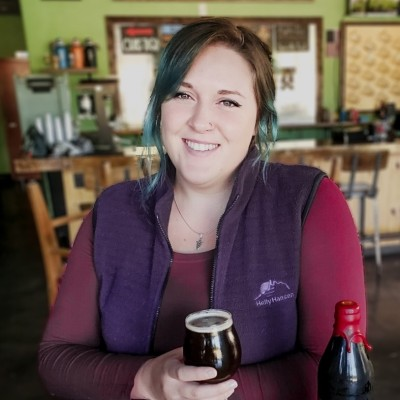 A couple of notable beers that stood out were the Que Pablo and the Mole Mole Mole. The Que Pablo is a lighter Lager, Pale Brewed, with a Mexican Lager strain of yeast. The beer has a crisp, lightly sweet, and grainier flavor. It's bright, clean summer beer perfectly paired with a lawn chair and your feet in the sand. Mole Mole Mole is a Stout Double made with Coffee, Cocoa, Ancho Chilies, Cinnamon, and Vanilla can best be described as dessert in a glass— rich dark chocolate and coffee. Aged in oak Buffalo Trace bourbon barrels, it pairs perfectly with a nice darker-shaded cigar.
Priding themselves on variety, there are many, many flavors to savor when pairing whichever beer you choose from the menu with one of Southern Yankee's wood-fired pizzas offered on their food menu.
After my visit, it was nice to sit back and process my new-found appreciation for the craft behind craft beer. The depth in the layers of flavor and thought that goes into finding the perfect flavor are truly an art.
Stay tuned! Future posts from Young Aficionado Chase Dalton will include his reviews on more boats as well as cars, watches, cigars, art, photography, wine and spirits. As an avid huntsman and fisherman, Chase will also cover sports travel.