The Pacific Northwest is the
Wine Region of the Month
Washington is the nation's second largest producer of premium wines in the country but only accounts for about five percent of the total production. Ninety-five percent of Washington's wine regions are east of the Cascade Mountains which shields the areas from rain, making irrigation absolutely necessary because rainfall is typically less than 10 to 12 inches per year. During the hot summers, vineyards get a lot of sunlight because of the longer daylight hours of the northern latitude so the grapes easily achieve ripeness. Cold winters that bring frost and winter freezes give the farmers constant reason for concern. The soil is mostly bedrock made of basalt with a lot of sandy soil and topsoil with sediment deposited by the Missoula Floods from the end of the ice age.
Columbia Valley is the Washington's largest appellation with 11 million acres which accounts for about a quarter of the state's landmass. Inside of Colombia Valley is Yakima Valley, established in 1983 as Washington's first American Viticultural Area designation (AVA). This region has one-third of the state's vineyards. Riesling and Chardonnay are the primary white grapes grown in the region and Cabernet and Merlot are the most prominent red varietals.
by A.J. McClellan, Certified Sommelier and Founder of Roots and Water
While Washington has a lot to offer, Oregon produces only a small amount of wine but quite a lot of noise. Located just south of its friendly neighbor, Oregon's climate offers a more promising future. This state started its wine adventure at the same time, earning its first AVA (Willamette) in 1983 as well even though popular winemakers had been planting vines and making wines in that area since the early 1960s. Knudsen Erath, the son and grandson of winemakers from Germany, planted his first wines in Willamette in 1969 and quickly set the benchmark for what Oregon Pinot Noir could be.
The most popular varietals in Oregon are Pinot Noir (60% of production) and Chardonnay, with a little bit of Pinot Gris and Riesling being produced as well. Oregon's location is located at 45° North latitude, the same as Burgundy, France. This parallel, as well as its maritime weather, have produced a growing climate extremely similar to Burgundy. The geography, much like Washington, borders the Cascade Mountains but down here the mountain range is located on the east side of the wineries and the Coast Range Mountains are to the west, with a series of ranges to the north. This provides a distinctly cool and cloudy climate, especially in the Willamette Valley. The long summers are warm and dry, with cool evenings which help to preserve acidity in the grapes. These conditions help to produce the elegant and distinctly ripe character Oregon wines are known for. The hillsides in the valley are composed of volcanic, loess and sedimentary soils, all of which lend their own characters to the grapes grown in their soils. Despite the long, dry summers, there is always a risk of rain during harvest, so timing is vital.
There are numerous different microclimates, giving each of the Oregon vineyards its own unique style. Wine producers like to follow the Burgundian model of growing their own grapes. The identification of subregional AVAs within the Willamette Valley, with their distinct styles based on topography and geology, mirrors the setup in the Côte d'Or. With the obvious quality of Oregon Pinot – world-class in an increasing number of instances –other Burgundians have followed in the steps of the Drouhin family of Beaune who invested in the Willamette Valley as long ago as 1988. The California-based Jackson Family Wines international group of wine estates has been taking a particular interest in Oregon, as have some other Californians with less sustainable objectives. Oregon Pinot offers a "value" entry point into the world of premium Pinot that the likes of Burgundy and California increasingly struggle to provide.
This next decade for both Washington and Oregon will be vital in establishing their credentials as serious contenders, and it will be very interesting to watch both of these regions' progress.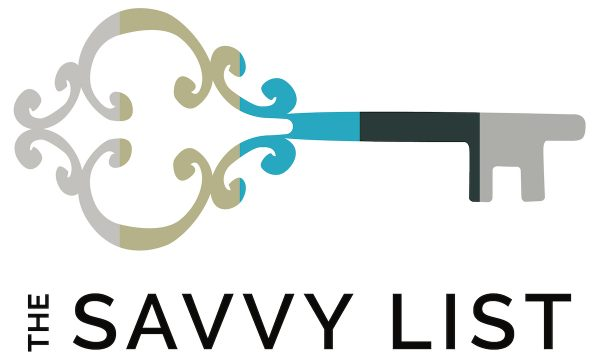 Come check out what Roots and Water and The Savvy Cellar Wine Tasting Club is all about!
Your annual membership fee of $50 per person gets you:
your first bottle of wine at Roots and Cellar free (sommeliers choice of the month)
free pop-up tastings for the member plus one (additional guests at $20 each)
VIP private event invitations
A.J. McClellan founded Roots and Water to give his clients a place to come and find the most extraordinary fine and rare wines in the world and to have a place that fellow oenophiles can gather to share their passion for wine. The private, members-only, speak-easy, wine club is located in the Design District, offering a quiet, safe, and fun place to learn and experience wine like never before.
About the Savvy Wine Cellar Wine Tasting Club:  Roots and Water Wine Club, in partnership with Estate Life, offers you the opportunity to join the Savvy Cellar Wine Tasting Club. By joining, you get access to monthly wine tastings, free wine delivery, and private special events at the Wine Club. Every month we will present information on a new wine region and then hold tastings of benchmark wines from the region. Whether you're learning wine or an existing oenophile, you'll want to take advantage of this exclusive environment and ultra-luxury experience. For just $50, you'll get all 12 months of access for the tastings and your first bottle of wine hand-selected by one of R&W's expert sommeliers.
Your First Tasting is FREE!
Join us to Taste Washington & Oregon wines this month