Fall Off-Road Events Put Them to the Test–And The Results Are Now In!
The Texas Auto Writers Association (TAWA) annual Texas Truck Rodeo driving event was held at the Eagles Canyon Raceway in Decatur this year. With the racetrack off-limits for this event, the curated off-road route was where vehicles were put to the test over various moguls and rock formations. There was also an opportunity to test the vehicles on-road, and a few were limited to on-road only, but the SUV of Texas title will go to the one sporting off-road muscle along with everything else, said the Savvy Drivers.
Photos: Kevin McCauley of Capturing the Machine
THE TOYOTA SEQUOIA WAS NAMED:
SPORT UTILITY VEHICLE OF TEXAS
FULL-SIZE SUV OF TEXAS
OFF-ROAD SUV OF TEXAS
BEST EXTERIOR
WAGONEER WAS AWARDED:
BEST INTERIOR
BEST NEW FEATURE FOR ITS HURRICANE TWIN TURBO ENGINE
Always the standout off-road, the 2023 Jeep Wrangler 4xe Rubicon waltzed across the rocks with ease.
COMPACT COMPETITION IS FIERCE
WINNER: MAZDA CX-50 WAS NAMED
COMPACT SUV OF TEXAS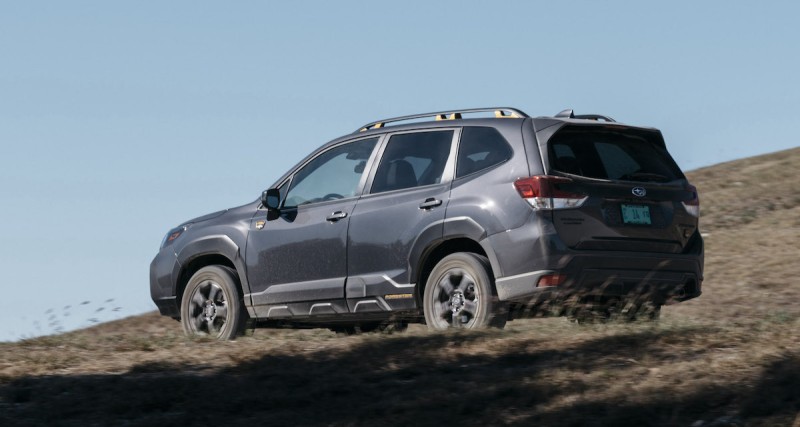 Green Vehicle of Texas
Luxury SUV of Texas
The contenders were the 2022 Lexus LX 600 F Sport, Acura MDX Type S with Advance and four-wheel-drive Performance model of the Genesis GV60 with a special yellow launch button.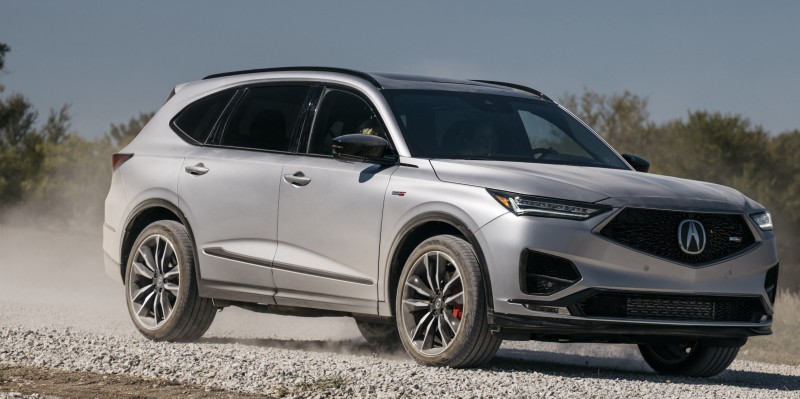 Acura MDX Type S with Advance
GENESIS GV60 WAS NAMED: LUXURY SUV OF TEXAS – GREEN VEHICLE OF TEXAS – BEST VALUE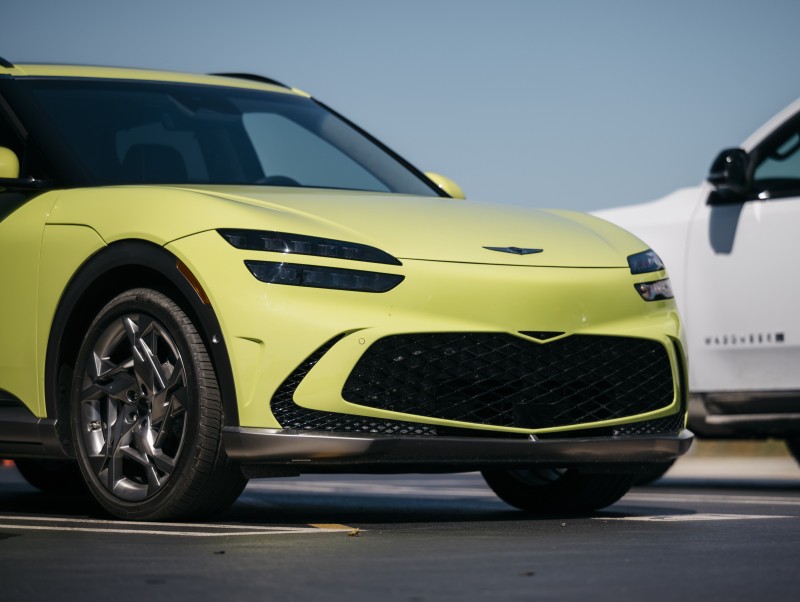 Read Part 1:  2022 Texas Truck Rodeo–Battle of the Pickups
A couple of days after the TAWA Rodeo, we got another chance to drive some of these vehicles and others at the Texas Motor Press's Off-Road Invitational at the Brazos Valley Off-Road Ranch in Bryan, Texas.  Click here to see photos and winners.